Moby
is Ben's best friend. They both love the same band and Ben teaches Moby a lot of things. Ben also helped Moby win the orange gumball while teaching him about probibility. He helped remind Moby about thier friend, Mike. They talked about thier hobbies and counted Ben's postcards. Whatever these guys do, they always got thier backs!
Ben is the main charicter of BrainPOP ESL and one of the few people to understand Moby. Ben has a deep voice, hinting he may be 9-12, because that's when boys start puberty. He has been known to be sly, as he said to Moby,"My mother isn't home", wrecked the house with Moby and cleaned the house in almost 5 seconds before his mother came home in "I Love The Poppers !".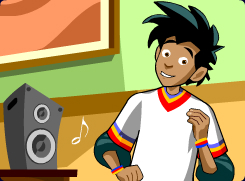 Ad blocker interference detected!
Wikia is a free-to-use site that makes money from advertising. We have a modified experience for viewers using ad blockers

Wikia is not accessible if you've made further modifications. Remove the custom ad blocker rule(s) and the page will load as expected.