The Ender Dragon is the first official boss mob to appear in Minecraft (with the second being the Wither). It only naturally spawns in The End. This mob uses the dragon model Notch created, but utilizes a texture more reminiscent of an Enderman, being black and scaly with purple eyes. It is widely acknowledged as the main antagonist of the game.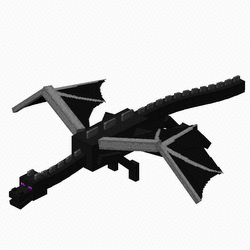 Ad blocker interference detected!
Wikia is a free-to-use site that makes money from advertising. We have a modified experience for viewers using ad blockers

Wikia is not accessible if you've made further modifications. Remove the custom ad blocker rule(s) and the page will load as expected.