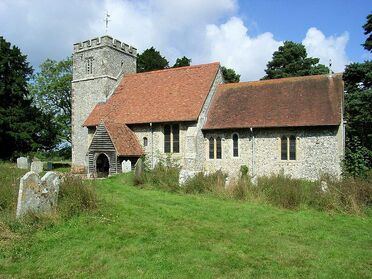 Wormshill (/wɜrmzˈhɪl/ wurmz-hill), historically Wormsell, is a small village and civil parish within the Borough of Maidstone, Kent, England. The parish is approximately 7 miles (11 km) south of The Swale and 8 miles (13 km) east of Maidstone. The village of Frinsted lies 0.6 miles (1 km) to the east and Bicknor 1 1⁄2 miles (2.4 km) to the north-west; while Hollingbourne is 3 miles (5 km) to the south-west. The village lies on an exposed high point of the North Downs, within the Kent Downs Area of Outstanding Natural Beauty.
Ad blocker interference detected!
Wikia is a free-to-use site that makes money from advertising. We have a modified experience for viewers using ad blockers

Wikia is not accessible if you've made further modifications. Remove the custom ad blocker rule(s) and the page will load as expected.